This week:
-- I worked as show secretary at a cattle show over the weekend. The weather was beautiful and it was the largest turnout we've ever had, but it's a lot of work before, during and after. I've been thankful for a couple of days of rest, because now it's time to work on the county's 4-H and FFA spring show.
-- It's nearly time to start planting seeds indoors, so I'm going through my seed packets and deciding what, if any, I need to buy before the catalogs are sold out. I'm also getting ready to order my meat chicks, which means getting the brooding area (our mudroom) cleaned out and ready. It seems as though my "spring rush" is earlier than usual this year.
-- My birthday is this weekend! I'm going to be 45 years old again.

When I decided to make a different soup each week in January, my plan was to can several pints and eat the rest for lunch. So far - and I've done this for two years now - I haven't canned a single jar of soup, it all gets eaten up!
-- This week's posts were
Beef Barley Soup
from my Month of Soups series and
Watching Rosie Grow
. She's doubled in size in two months!

-- I've fallen in love with this adorable sign from
animalzrule's etsy shop
.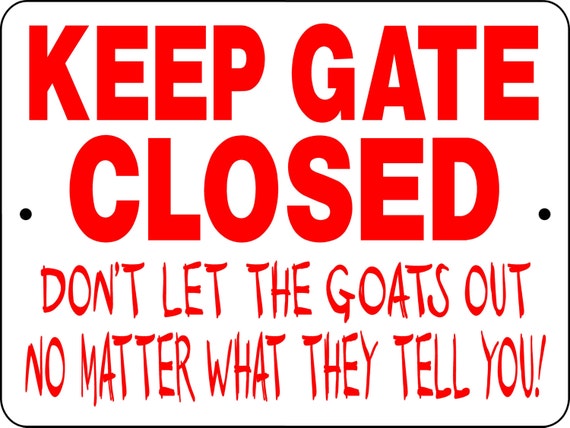 -- What I found:
Pruning Fruit Trees: Open Center
from Stark Bro's Nursery. If you are growing fruit trees, you know that pruning is important and it can get away from you fast. I'm always afraid I'll do it wrong, so this article was very helpful.
~~~~~

My hope is to inspire you, and to encourage your homesteading plans and your dreams of a simple, self-reliant, God-dependent life. You can follow me at:
Facebook | Pinterest | Subscribe via email