Welcome to the Simple Homestead blog hop!
I look forward to Thursdays when we get together for another linky party! I hope you had a wonderful week last week, with lots of good food and hopefully some visitors as well.
I'm sure you'll be blessed and inspired by all the great posts and ideas that have been shared this week.
Add your homesteading, homemaking and homeschooling posts to the party if you're a blogger (please see our simple rules below). The hop begins at 12:01 am on Thursday morning and runs through Sunday evening.
This Week
Our family's Thanksgiving guests this year included a young man from Europe. It was fun introducing him to "new flavors," he called them, as he pointed at "this and this and this..." He wasn't sure about the stuffing, but he really liked the candied sweet potatoes.
Who wouldn't?
He also asked why we eat turkey at Thanksgiving. To me, the question is "why do we
only
eat turkey at Thanksgiving?" and ignore it the rest of the year. Yumm, I love turkey! Pass me the dark meat, please.
The turkey carcass is in the freezer and I hope to
make turkey broth
and
pressure-can it
this weekend. We might not eat turkey all year, but I use turkey broth instead of chicken broth all year round.
Leah Lynch, one of our blog hop cohosts, launched her ebook this week,
The Profitable Rabbitry
. Let's face it, the difference between a hobby and a business is the direction the money flows: a hobby takes money, while a business is a source of income.
Leah's book and worksheets teach you how to treat your hobby like a business and will redefine how you manage your rabbitry. If you're tired of worrying about the feed bill, this will help! You'll find
more information about The Profitable Rabbitry Ebook here
.
Meet Our Great Co-hosts
Kathi at Oak Hill Homestead - Facebook - Pinterest - Instagram

Dash at Bloom Where You're Planted - Facebook - Instagram

Chelsea at The Green Acre Homestead - Twitter - Facebook - Pinterest - Instagram

Leah at Busy Gals Homestead and Leah's Lovely Lops - Facebook
Pinterest - Instagram

Nancy at On the Homefront - Facebook - Twitter - Pinterest

Annie at 15 Acre Homestead - Facebook - Pinterest - Instagram
Featured Posts
Each week our hostesses take turns choosing their favorite posts from the week before. This week's Featured Posts were chosen by Dash at Bloom Where You're Planted.


To Die For Creamy Southwest Salad
from Making a House a Home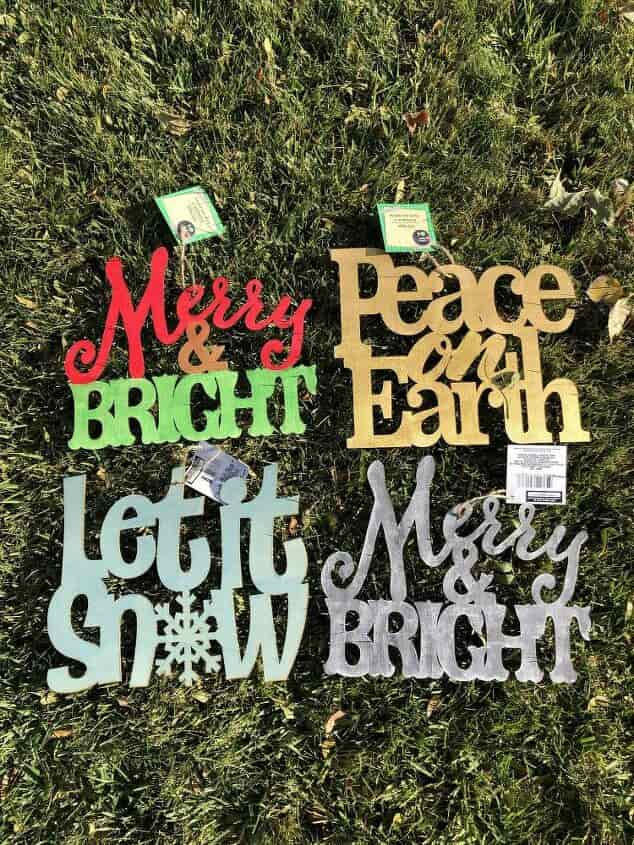 4 Dollar Store Sign Upcycles
from Chas' Crazy Creations





How to Make Your Own Sheet Pan Meal
from Raspberries and Kohlrabi

Congratulations!
If you were featured be sure to pick up your Simple Homestead blog hop button below. Just highlight all of the text in the box and paste into your blog sidebar; the button will show up automatically on your blog.
The Rules
You are invited to share your original homesteading, homemaking, and homeschooling posts. We have a few little rules:
Family friendly posts only!
No links to blog hops or posts dedicated to advertising products.
Share up to 3 posts.
Please share posts that you haven't linked up within the past six months to keep the hop fresh.
Please visit other bloggers and let them know you found them here.
Please follow us by email! You'll receive notice when the hop is open for business.
Only share content and photos that you have created or have permission to share.
Please note: By linking to this hop you are giving us permission to link back to your post and share one photo if you are featured; no additional permission is required.
Posts that don't follow these few little guidelines will be deleted.
Ready? Let's hop!

Skyrocket your blog to success with Tailwind!